DC Comics imprint Vertigo is offering free .pdf files of the first issues of many of their titles online… a number of which are quite excellent. You can download them here.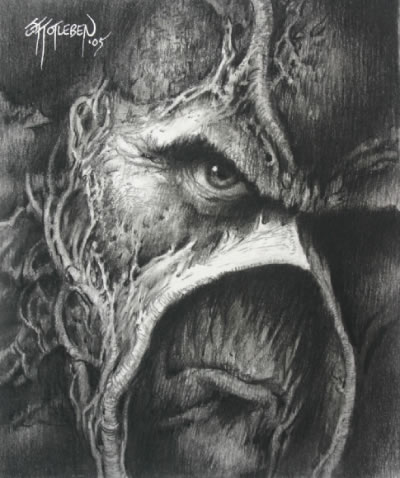 (above image of Swamp Thing drawn by John Totleben found here)
I'm sure most of these are worth checking out, but some of them really shouldn't be missed (in their entirety, not just the first issues)… Neil Gaiman's Sandman, Death: The High Cost of Living, and Books of Magic, Alan Moore's Swamp Thing, and Grant Morrison's Invisibles are all quite fabulous.
All of the above series have been completed and reprinted in book form. As far as stuff that is currently being serialized, I've been reading Brian K. Vaughan's Y: The Last Man and Bill Willingham's Fables recently (courtesy of the Minneapolis Public Library) and those are both good reads as well.