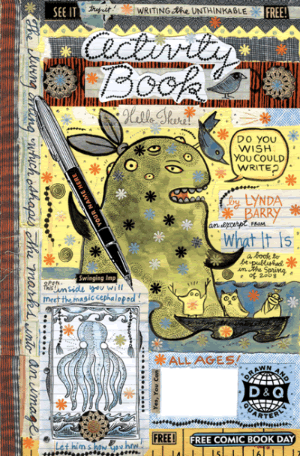 Tomorrow (Saturday May 5th) is Free Comic Book Day!

And it is Cartoonist Day!
And it is Free Mini-Comic Day!
Today (May 4th) is No Pants Day!
Pictured above: The cover to the Free Comic Book Day book I'm most looking forward to… Lynda Barry's Activity Book from Drawn and Quarterly!