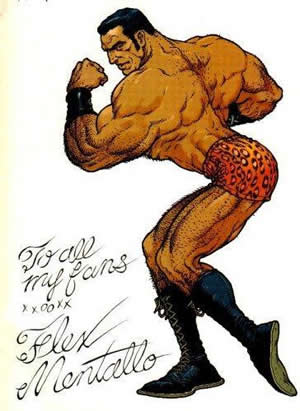 Click the above image to see the full-size version on the site I found it on.
Frank Quitely's work is usually wild, fast-paced, cinematic and detailed… with a strong dose of trippy cartooniness bending it at the edges. He is a frequent collaborator with author Grant Morrison, and they do great stuff together. My favorite thing they have collaborated on is the brilliant Flex Mentallo, which tragically will probably never be reprinted due to legal pressure from Charles Atlas, if you can believe that.
Click here to see the entry on Frank Quitely at lambiek.net.