My friend and fellow cartoonist conspirator Eric Lappegard passed away this morning from complications after a car accident that had left him paralyzed earlier this month. Eric was a charming fella, full of passion and enthusiasm, and talented as hell. Please take the time to check out some of his wonderful comics and get a glimpse of what we've lost.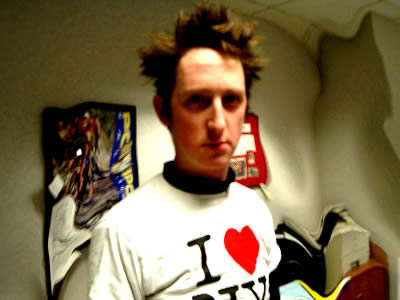 His family will be incurring considerable expenses from this horrible tragedy. Please consider giving a donation. Donations can be made to:
Account of Eric Lappegard
Voyager Bank
500 Marschall Road
Shakopee, MN 55379
There will also be a benefit event September 8th in the Twin Cities which will include a gallery show and comics anthology, a bike race and live music. You can get current information about it as it comes together on the Cartoonist Conspiracy blog. I hope to see you there.