Here's another example I scanned of The Handy Man from Timbuctoo by CAW from 1904.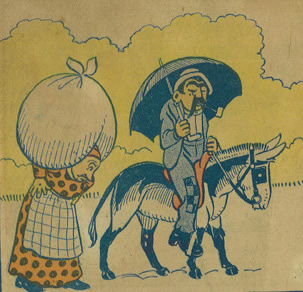 Please note that this strip contains ethnic depictions some would find offensive… if this sort of thing offends you, you may not want to view this strip.
Click the image to view the full strip.