TODAY'S FEATURED LINK: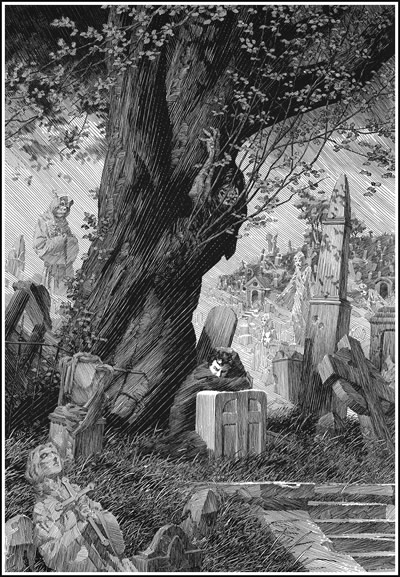 I've always dug Bernie Wrightson. He did fun horror comics throughout the 70's and 80's when almost no one was doing them, and he did them very well. His Bernie Wrightson: Master of the Macabre comic series from Pacific and Eclipse in the 80's warped my young brain just as effectively as the EC and pre-code horror comics that it was inspired by did.
Golden Age Comic Book Stories has a great gallery of his illustrations, including the gorgeous image above that was made of Wrightson's lush, illustrated Frankenstein book, but not used. You have to see the large version to really appreciate Wrightson's artistry.