Monkey's Paw by Zmith and Stwalley is updated every Friday.
Click the above image to see it full size.
More info from Stwalley:
I'll be at Fallcon tomorrow (Saturday October 15th)… Ben may show up for some of it as well. Our frequent collaborator Maxeem will be there also, as well as a host of other great cartoonists. With a little luck, I may have some sort of Monkey's Paw mini-comic to debut there, although I can't guarantee it. I'll have the Soapy the Chicken book and some other goodies at my table, regardless. Hope to see you there!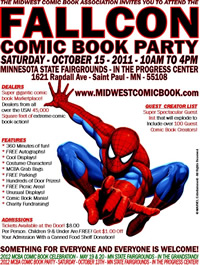 If you're enjoying Monkey's Paw, you may dig my other comic strip, Soapy the Chicken. Updated every Monday!