I rarely have the money to collect comic art, unfortunately, but I often enjoy browsing artwork that is for sale online. Often you can find unpublished and obscure work by artists, and frequently you can see elements in the artwork that you don't see in the final published versions. Here are some of the better places I've found online for viewing original comic art.
The Comic Art Collective (comicartcollective.com)
Fantagraphics Books site featuring art by cartoonists they publish, primarily… Jamie Hernandez (where's Gilbert?), Peter Bagge, Tony Millionaire (who also has a ton of original art on his maakies site), Doug Allen, Colleen Coover, Dave Cooper and many more. Since they publish a good number of the world's greatest cartoonists, this is well worth a look. Besides Gilbert Hernandez, also notably absent are Jim Woodring and Robert Crumb, who sell their stuff at the links on their names (Woodring can also be found here, and Crumb can also be found here). Also notably absent is Chris Ware, who has no regular place that he is selling work that I know of (although he has some work at the Adam Baumgold Gallery, below). The Comic Art Collective also has a recent additions page where you can see recent work added by all of the artists they represent in one place.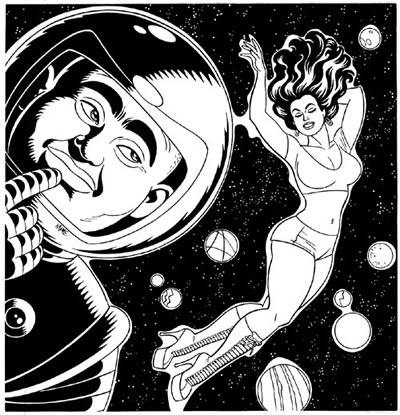 The Beguiling (beguiling.com)
An excellent comic shop from Toronto that sells work from a number of great cartoonists, including many of the artists published by wonderful publisher Drawn and Quarterly, and many Canadian cartoonists… great stuff by Paul Pope, Dave Cooper, Chester Brown, Kevin Huizenga (who also sells stuff here), Joe Matt, Seth, Julie Doucet, Dave Sim (who also sells and commissions work here) and many more. I'm still kicking myself for not scoring a Marc Bell orignal from them when I could have, alas… he's no longer there. As with the Comic Art Collective, they keep everything they sold online for you to see as well (and cry about what you missed for sale, as a lot of the stuff is cheap!).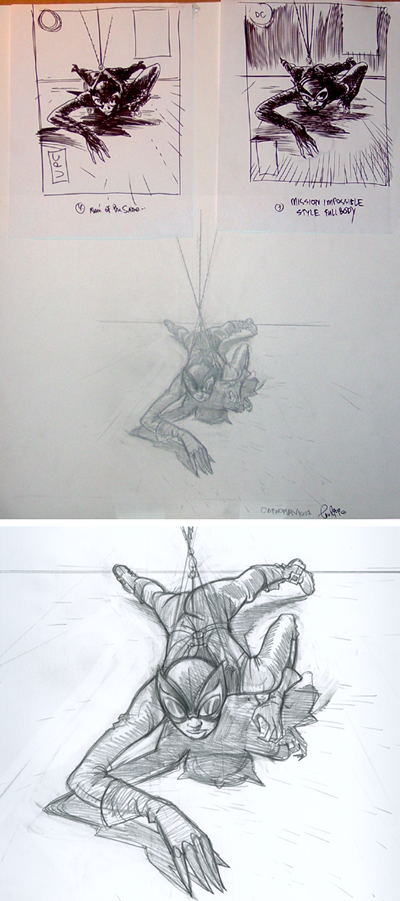 Denis Kitchen Art Agency (deniskitchenartagency.com)
Denis Kitchen, former Kitchen Sink Press publisher and underground cartoonist, represents some of the best cartoonists in comics history and their estates, including Robert Crumb, Harvey Kurtzman and Will Eisner.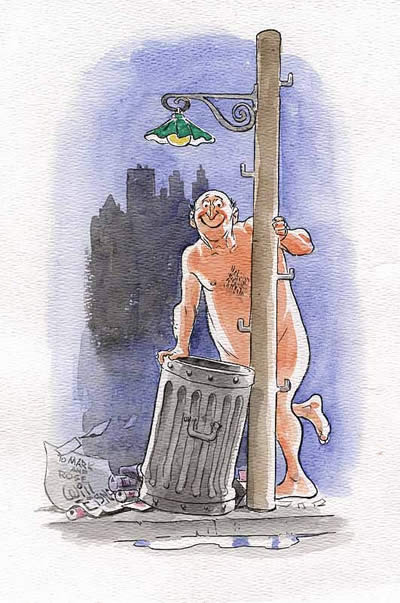 The Adam Baumgold Gallery (adambaumgoldgallery.com)
Has work by Chris Ware, Marc Bell, Julie Doucet, Jules Feiffer and some other cartoonists (as well as lots of "fine art," if you like that sort of thing).
Albert Moy Comic Art (albertmoy.com)
A comic art dealer who has been around for a long time… I remember his Gahan Wilson illustrated ads from the Comic Book Price Guides in the 70's. He has work from a ton of great cartoonists including Dan O'Neill, Bob Burden, Jack Kirby, Antonio Prohias, Jack Davis, and many, many more.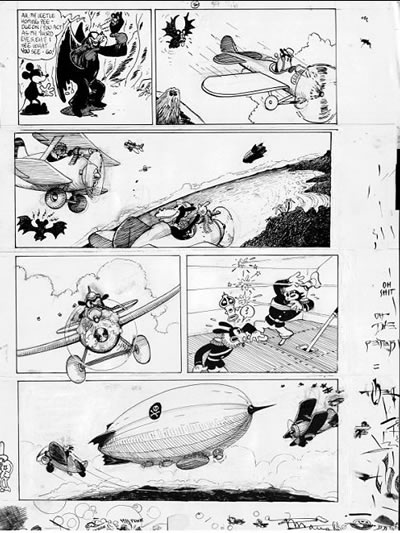 Heritage Online Auctions (comics.ha.com)
A big auction site that has some of the biggest, best scans of amazing original comics art you're likely to find anywhere… they usually have a George Herriman original or two, among other beautiful things… they have a great selection of stuff by many long dead comics artists.
Best of all, they have a permanent auction archive, where you can view all kinds of glorious stuff… I think you need to be a member to access it.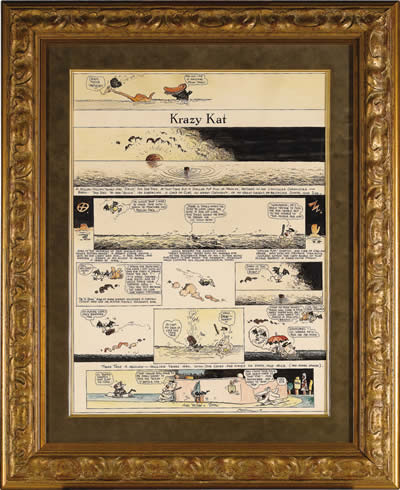 A comic art site with a great site search. In addition to selling stuff, they provide access for people to post images of their collections for online display.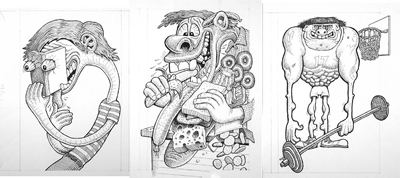 Comicartfans.com also highlights auctions on the inevitable…
Ebay (collectibles.ebay.com/Comics)
Obvious, I know, but for sheer volume of stuff, nothing else compares.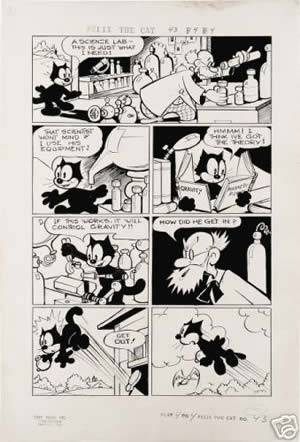 Besides all of that… did you know you can commission a David Boswell original for as little as $49? I gotta get around to doing that the next time I have the cash…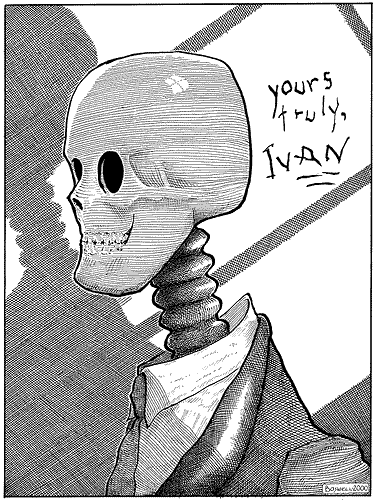 Lots of comics artists maintain their own artwork and sell their own work online… a google search for your favorite artist to find their personal website is always the best place to look for art by that artist… then the artist gets all the money you're paying for it without a middleman getting a cut, which is a nice thing. If they aren't offering artwork on the site, you can always consider emailing them directly about it, too, if they have contact info.
Know of more great places to browse comics art? Please let me hear about them in the comments.