Here's an early (September 1904) example of rarely-reprinted but excellent cartoonist, Gus Mager. He was best known for his strips Sherlocko the Monk and Hawkshaw the Detective, and was also an assistant to Rudolph Dirks on the Captain and the Kids. His "o" ending names for his monkey characters (Sherlocko, Watso, Groucho, etc.) inspired the Marx Brothers names.
See more of Mager's Monks on Barnacle Press here.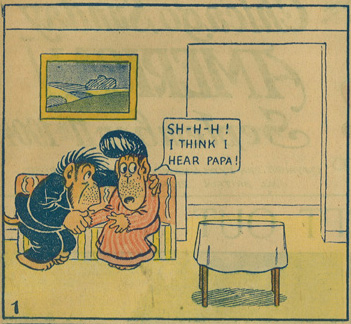 Click the image to view the full strip.
See examples of Mager's Hawkshaw the Detective here.