I ran across an auction for this hilarious and amazing looking, very early all original material comic book from 1933 on Ebay today… more images can be seen there.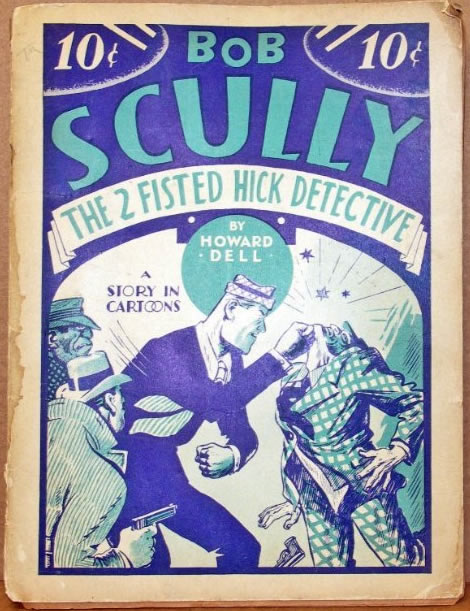 Here's what comics historian Robert Beerbohm says about this book (in an excerpt from his upcoming book Comics Archeology 101 called ORIGIN OF THE MODERN COMIC BOOK 1 1919-1933) here:
With the 1933 newsstand appearance of Humor's Detective Dan, Adventures of Detective Ace King, Bob Scully, Two Fisted Hick Detective, and possibly the still unrediscovered but definitely advertised Happy Mulligan, these little understood original-material comic books were the direct inspiration for Jerry Siegel and Joe Shuster to transform their fanzine's evil character The Superman from Science Fiction #3 (January 1933) into a comic strip that would stand as a watershed heroic mark in American pop culture. The stage was set for a new frontier.