Here's another great Billy DeBeck (of Barney Google fame) tutorial called "Cartoonists Wanted!" from Cartoons Magazine, courtesy of Kirk Taylor of the previously mentioned Taylor-Morse Collection website. Thanks again, Kirk!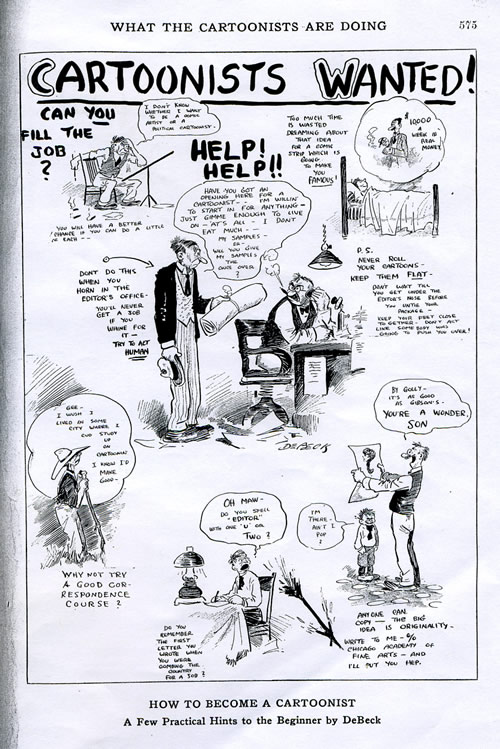 Click the image to see a larger version.
Go here to view scans from the January 1916 Cartoons Magazine at the ASIFA Animation Archive.
Here is a large collection of Cartoons Magazine from 1915 at Google Book Search… wish the resolution was a little better, but still a treasure trove.
Read examples of Billy DeBeck's Barney Google at Barnacle Press.
Read STWALLSKULL's previous posts on Billy DeBeck and Barney Google.
Check out the Yahoo GoogleGang group that sporadically posts Barney Google strips.
Read more about Barney Google at Toonopedia.