So much great stuff… way too much to look at. I take a couple weeks off from this stuff, and the length of this thing just gets ugly. I don't know what to feature today… Wolverton obscurities? Fox & Crow comics? More Herriman? Walt Kelly? Arch Dale? I'd feature the Chris Ware link the Comics Reporter pointed me to, but the resolution is terrible.
How about a Flip the Frog comic? Flip the Frog? He had comics? I guess he did… presented courtesy of Comicrazys, click the image below to see it.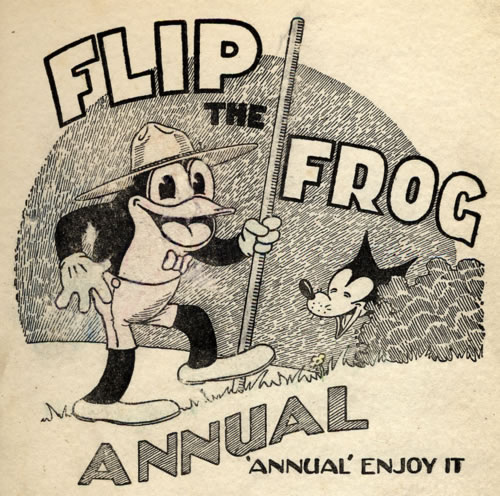 But then there's the ASIFA – Hollywood Animation Archive, doing amazing work as usual. Not only do they deliver the goods, but they do it with big, gorgeous scans. Some choice old newspaper funnies featuring Cliff Sterrett, Milt Gross, Clare Briggs and more are there today. Click the image below to go drool over them.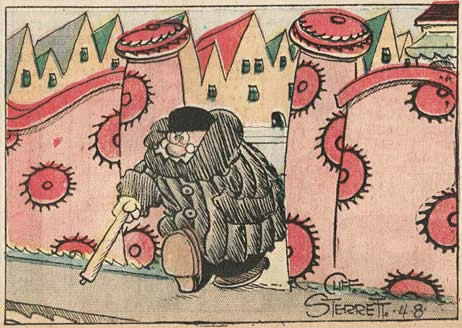 Those are sure great, but I gotta point to this as well… an inked version of the Wally Wood Spawn of Venus story I ran the pencils for previously, thinking they had not been inked… Courtesy of the Golden Age Comic Book Stories blog. Click on the image below to view it.