TODAY'S FEATURED ITEMS: The Marc Deckter challenge is over at the ASIFA Hollywood Animation Archive, but they have a bonus day today… a generous helping of the very inspiring Salesman Sam by C.D. Small and more Milt Gross (plus a Chic Young Blondie Sunday)! Boy, I'd like to see a book of those Salesman Sam strips. Click the image below to go there.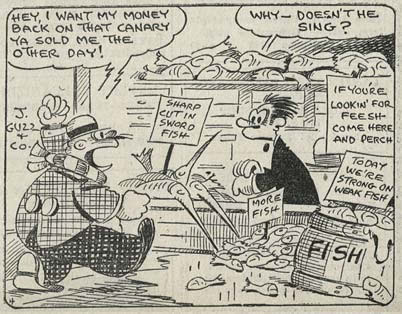 My friend David Steinlicht's weekly In This Corner comic is one of my favorite things on the web (it also appears in the St. Paul Pioneer Press print edition every Thursday)… click the below image for his latest.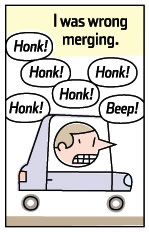 Shaenon Garrity brings us a bunch of pages of beautiful, obscure and forgotten manga in two different posts here and here.
Finally, The Stripper's Guide brings us a lovely example of Mrs. Bumps' Boarding House by Dwig. Click the below image to view it.