I haven't had any time to blog lately, so boy did this list get out of control… way too many treasures to feature this time around (including a ton of Herriman, and even a Segar Herriman parody), so I'll just feature one of them.
TODAY'S FEATURED ITEM: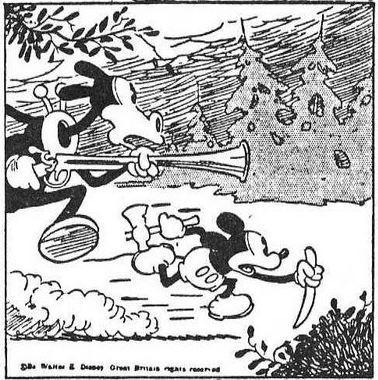 Rodney Bowcock's Comics and Stories brings you the Mickey Mouse comic strip adventure The Gypsies by Floyd Gottfredson (inked by Al Taliaferro) from 1931… with that scoundrel Walt Disney taking all the credit, as usual. Apparently, this one has never been reprinted in the US. Part one here, part two here. He thinks it will be presented on his site in a total of five parts.