TODAY'S FEATURED ITEM: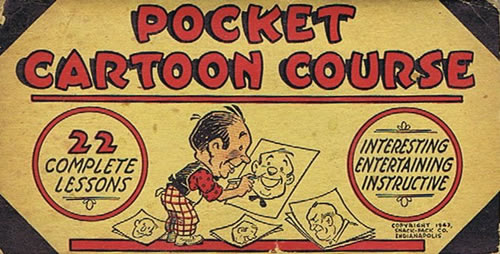 On his Scary Terry's World blog, cartoonist Terry Beatty has posted a wonderful little instructional booklet from 1943 called Pocket Cartoon Course. If you can identify the artist who drew it, he would like to know. Go check it out!
Terry has apparently been digging through his collections and plans on sharing more cool old stuff… like this great Nell Brinkley cartoon, for example.
ALSO OF NOTE:
Allan Holtz at the Stripper's Guide blog notes that now is a very good time to give to The Ohio State University Cartoon Research Library, which, by all accounts, has the most fantastic collection of comic art in the world:
The Ohio State University's Cartoon Research Library has been given a $1 million gift by Jeanne Schulz (widow of Charles) for the renovation of a desperately needed larger facility for their ever-expanding holdings. This is great news. Even better, though is that Jeanne has pledged up to another $2.5 million dollars in matching funds for other donations to the library. In other words, for every dollar you give, Jeanne will match it with a buck of her own. Everything you can afford to give will go twice as far!
Here is a video on the subject, with a glimpse at their incredible holdings:
What are you waiting for?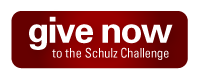 Read more about this opportunity on the Stripper's Guide blog here.