I'm starting a new "obscure images" series on this blog taking a look at rare artwork by some of my favorite cartoonists on comicartfans.com (as well as some other places that show comic art online). Comicartfans.com is a site that lets users post their artwork they've collected into galleries, and there is a lot of awesome stuff collected there… let's explore together, eh?
Note that this is just intended to provide an overview… searching comicartfans.com will get you some more results (unfortunately I can't provide a link of the search from comicartfans.com, as there is no unique url provided for a search, but it is easy to type in yourself).
Today let's see what they have by one of my favorite cartoonists, genius visionary Jim Woodring. Click any of the below images to view the full sized version at comicartfans.com.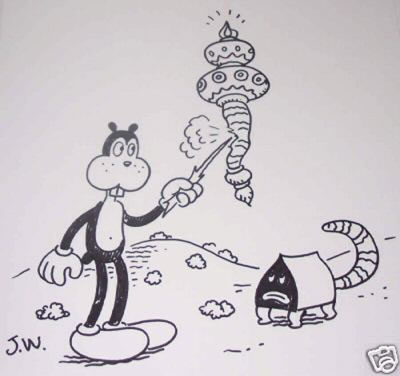 Frank pops a jiva.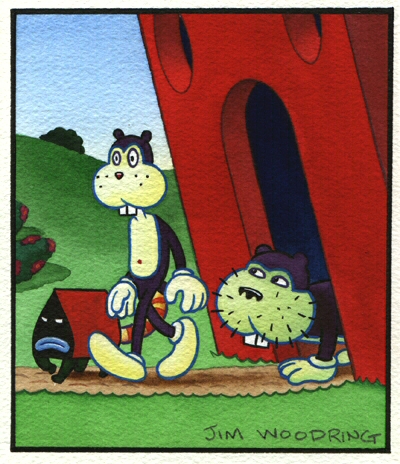 Painted panel of Frank, Pupshaw and Frank's Faux Pa.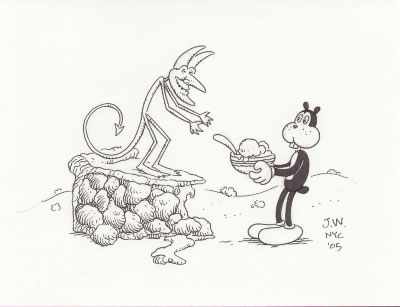 Whim and Frank and giant pie and ice cream.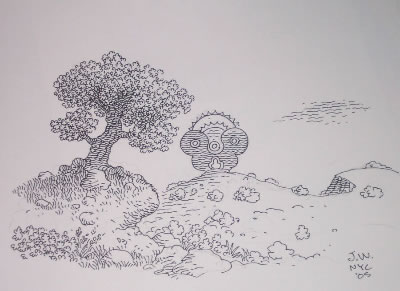 A curious landscape.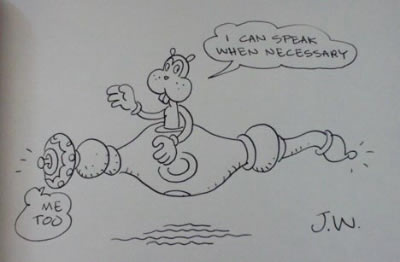 A highly disturbing image of Frank and a jiva speaking! This is so wrong…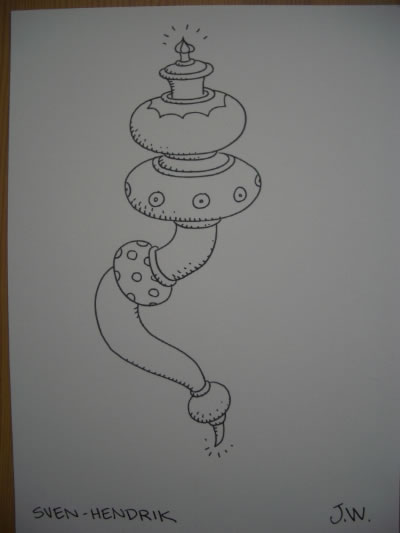 A image that Woodring created for a fan depicting their personal jiva… he used to do this for free. You can see another one here.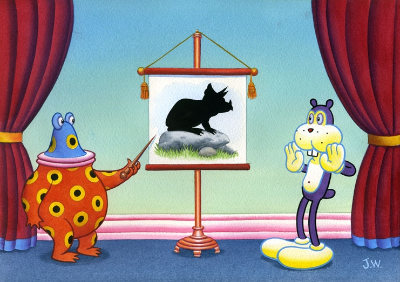 Behold the triceratoad!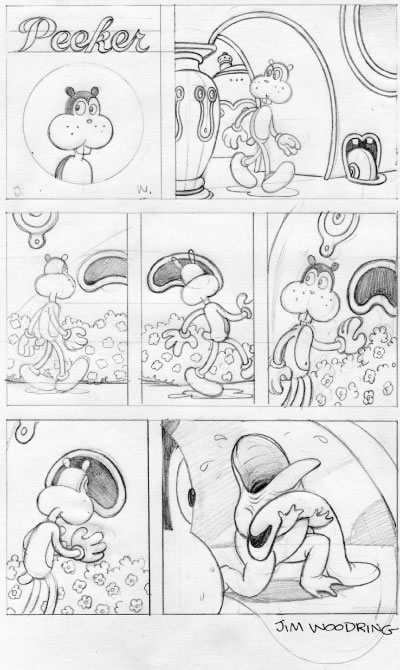 Woodring's tight pencils for the first page of his painted Frank story "Peeker." You can see the rest of the penciled pages for it on comicartfans.com as well: