Although he is best known today for Happy Hooligan (which we've been reprinting examples of recently) Frederick Opper was responsible for a number of popular strips in the early 20th century. Here's an example of Frederick Opper's strip Howson Lott from 1911. Click the image to read the strip.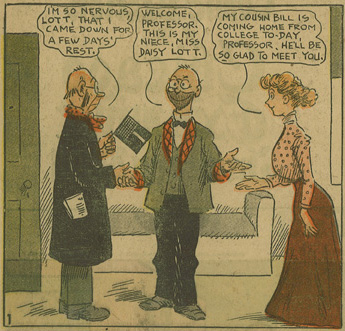 Here's what the Stripper's Guide has to say about Howson Lott.
Here are some other Opper strips from Coconino Classics.