TODAY'S FEATURED ITEMS: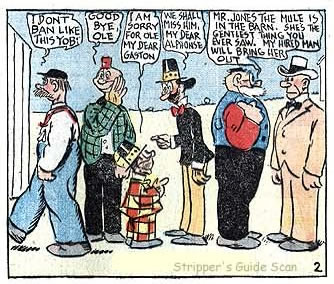 More rare Opper strips from Allan Holtz at The Stripper's Guide! One particularly interesting item features most of Opper's characters that were current at that time in one strip… a panel from it can be seen above. See the strips here and here.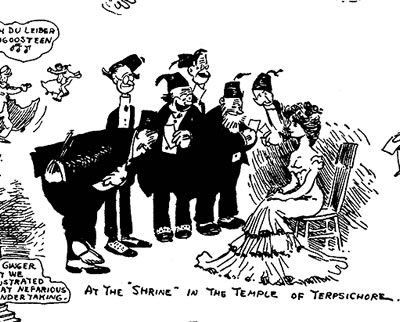 Also, another of Mr. Holtz's wonderful Herriman Saturdays, reprinting some of George Herriman's extremely rare early editorial cartooning work. This week includes more coverage of the previously mentioned Shriners' convention.
Another beautiful monstrosity from Jim Woodring.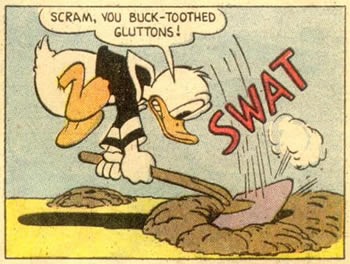 The Walt Disney's Comics and Stories Donald Duck 8-pager Gopher Goof-Ups by Carl Barks courtesy of Rodney Bowcock's Comics & Stories.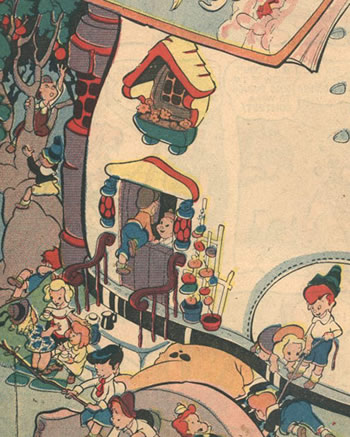 A rare, beautifully drawn comic to sell kids shoes by Walt-Kelly-influenced animator Dave Tendlar courtesy of Cartoon Brew.