Here's a wonderfully funny strip I scanned titled Majic Pictures and Cut-Outs by Prof. Bughouse by an unknown artist from 1905. If you can identify the artist, please let me know… his signature is in the lower right panel.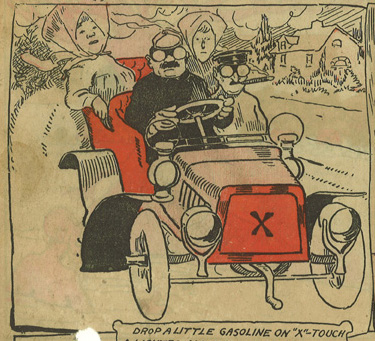 Click the image to view the full strip.
UPDATE: Troylloyd in the comments pointed out something obvious I forgot to mention… the cartoonist's last name signed in the last panel appears to be Anderson. He also pointed out that there was a Professor Bughouse strip by John A. Lemon in 1904, which is likely to be related to this feature. Thanks, Troylloyd!