Note to new readers: The Hey! Kids! Comics! feature on this site is a regular list of interesting links to mostly old free comics around the web.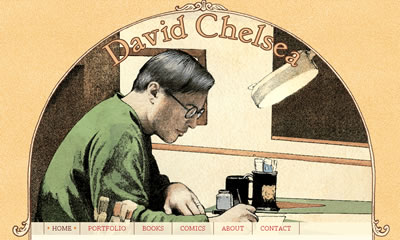 TODAY'S FEATURED ITEM: Tom Spurgeon at the indispensible Comics Reporter blog points us to David Chelsea's lovely website. Note that Chelsea's brilliant autobiographical graphic novel David Chelsea in Love is currently shamefully out of print, but there are some cheap copies on Amazon.
Mr. Chelsea is also responsible for the best book on perspective that has ever been written, and probably that ever will be written, Perspective! For Comic Book Artists: How to Achieve a Professional Look in Your Artwork.
He has a couple of his numerous 24 hour comics available for free on his site, among other things.