TODAY'S FEATURED LINKS:
Good golly I love the work of Jim Woodring… he is one of my all time favorite artists. Click the below brand new image from his blog to go see it in spectacular full size, and then check out the rest of his eye candy. Note that Mr. Woodring has a new book he has made with author Paul Di Filippo coming out imminently called COSMOCOPIA that will be limited to 500 copies, and includes a jigsaw puzzle. $50, but I imagine they will go pretty fast.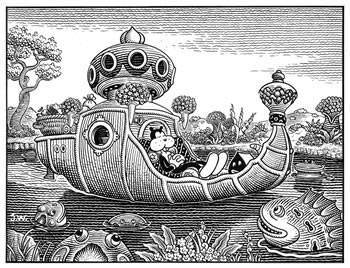 Swedish illustrator Mattias Adolfsson has been posting images from his sketchbook for a long time, and they are always absolutely spectacular. His buildings remind me of early R. Crumb crossed with Dr. Seuss. Fantastic stuff… click one of his latest images below to go check out his blog.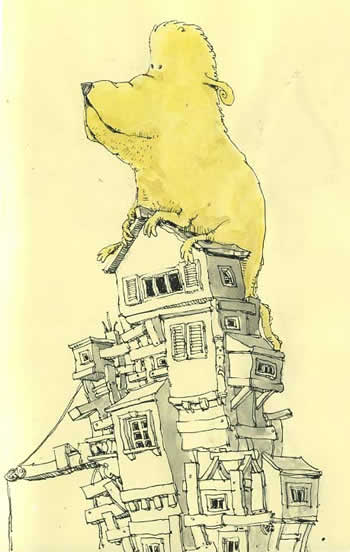 Those Fabuleous Fifties brings us a beautiful silent Walt Kelly kids comic strip from Animal Comics #22. Once again I plead into the void… PLEASE, someone out there reprint all the Kelly kids comics! If a book like this was well-designed and aimed at the kids market rather than the comic collectors' market, I think it would clean up. Click the image below to go there.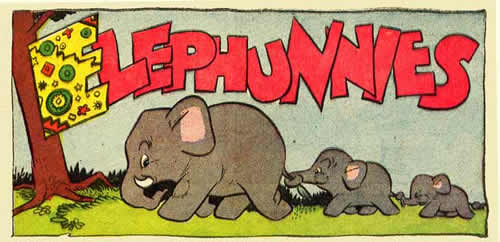 Finally, Allan Holtz at The Stripper's Guide gives us two examples of H.E. Godwin's Crazy Charlie. Click the image below to go there.