TODAY'S FEATURED ITEM: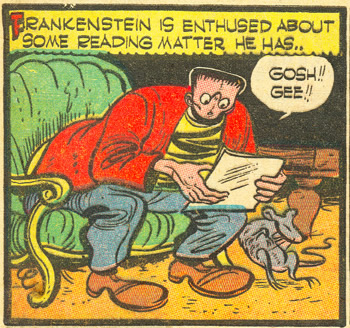 The Greatest Ape has been posting examples of Dick Briefer's charming Frankenstein humor comics recently here, here and here. Additionally, I recently linked to Again With the Comics when they posted a comparison between Briefer's funny take and his scary take on Frankenstein, so you might want to check that out too. Also note… I haven't seen a copy yet, but there was recently a book collection made of Dick Briefer's Frankenstein work called The Monster of Frankenstein
(note that it is not complete, and only includes his horror take rather than his humor take on Frankenstein, apparently).