This week was Banned Books Week. I decided to celebrate by seeing how many of the comics featured in Fredric Wertham's notorious book Seduction of the Innocent I could find floating out on the internet to share with the world in one convenient location.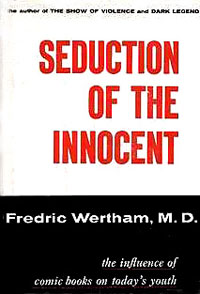 CLICK ON THE IMAGE TO GO TO THE DOWNLOAD PAGE.
Wertham's writings on comic books were very influential in the senatorial investigation into juvenile delinquency in 1953, and Seduction of the Innocent went on to become a best-seller, outraging parents across the nation.