TODAY'S FEATURED ITEMS:
John Adcock is on a roll! Today his Punch in Canada blog gives us two more posts of extremely rare and beautiful Arch Dale's Doo Dads Sundays…
And his Yesterday's Papers blog brings us some crude and bizarre ghosted Katzenjammer Kids dailies…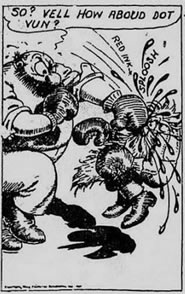 and A.D. Condo's Everett True Vs. the Kaiser!
Meanwhile our friends at Barnacle Press give us three great overviews of some of the best strips in their enormous archives:
Ten Must-Read Classics from Barnacle Press
Ten Lesser-Known Works by Major Creators from Barnacle Press
Ten Features for Kids from Barnacle Press

Next we have the first new Beanworld comic by Larry Marder in I can't remember how long. Apparently, there is a lot more to come, as Larry Marder has made a return to drawing comics after a decade or so absence. Don't miss this stuff! Marder has always done utterly unique and wonderful work, and I'm thrilled that he is back at the drawing board… he is one of my favorite cartoonists. His plans also include reprinting all of his old work, so you'll be able to easily start at the beginning.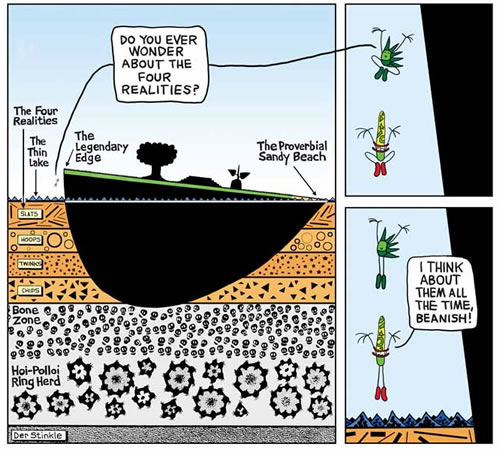 And as long as I am going totally overboard with the featured links, here is another Wolverton Culture Corner strip (at the bottom of the Lance O'Casey story) courtesy of Pappy's Golden Age Comics Blogzine: