The wonderful ASIFA Animation Archive is offering a great deal for donations…
One of our most steadfast supporters is Marc Deckter. Marc is allowing us to digitize hundreds and hundreds of rare 1930s Sunday pages from his extensive collection. Last year, Marc issued a challenge to readers of this blog. Today, he is challenging you to help again.

Contribute $20 to the ASIFA-Hollywood Animation Archive through the PayPal link below, and Marc will provide us with a vintage Sunday page to publish here on the website. Donate $50 and he will share three of them… donate $100 and he will allow us to post eight pages. Purchase one of these hard drives and have it shipped to the Archive, and Marc will post FORTY rare Sunday pages! Marc has classic Otto Messmer Felix the Cat, Chic Young's Blondie, Cliff Sterrett's Polly and Her Pals, Milt Gross Sunday and other great pages ready to go. All you have to do to see them is contribute. As the total rises, Marc is prepared to throw in some extra treats, like he did last year. When you contribute, everyone benefits.
They have already posted a huge number of great strips from this promotion… please do give them money! Click the above image to go see some great comics!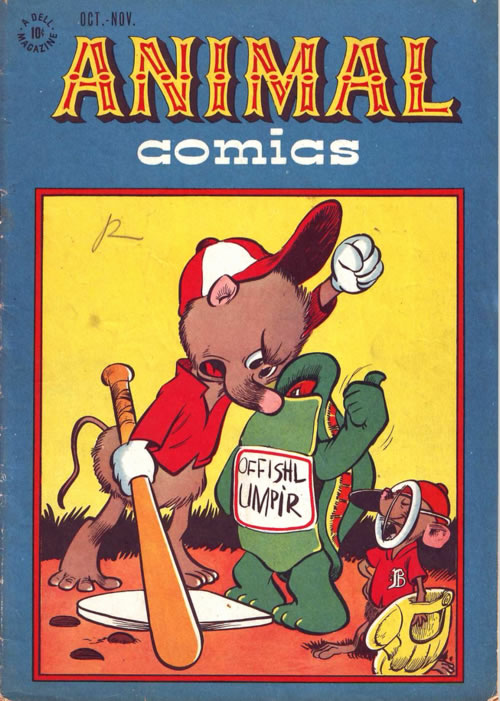 Tom Spurgeon points us to this amazing golden age comics download site at goldenagecomics.co.uk Im pretty sure I've linked there before, but this is the first time I have explored it in detail… they have a ton of amazing public domain golden age books for free. What a resource!
Note that you can find links to software for viewing the comics here (they are .cbr files).
Click the cover of Animal Comics #23 featuring Walt Kelly's Pogo above (one of the many, many comics available there) to go to the site. Here's a link to the Animal Comics they have available.
Note that you will need to create and account to download the comics. Note also that they take down comics if they come to believe they are not in the public domain… many of the Dell comics listed are no longer available for this reason… there is no EC or DC, among other notable omissions.
No matter, they have an utter overload of amazing stuff… don't miss this site!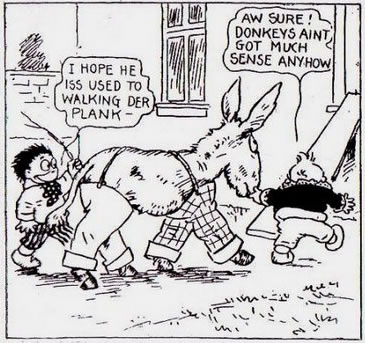 Among his usual heap of great stuff he is posting daily on his blogs, John Adcock brings us the full version of the previously truncated Frederick Opper Katzenjammer strip I linked to the other day. Click the above image to see it.
Finally, two more great lists from our friends at another overwhelming site full of old comics, Barnacle Press:
Ten Final Hearty Recommendations From Your Other Pal, Holmes! and Ten More Must-See Strips from your pal, Thrillmer