TODAY'S FEATURED ITEMS: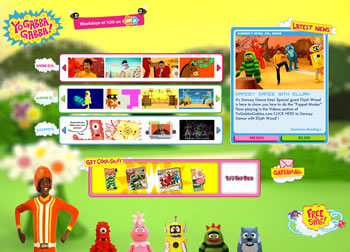 My good friends at Puny Entertainment have received two very well-deserved nominations for Webby awards for their brilliant work on the Yo Gabba Gabba! website (they also do most of the animation for the tv show). You should do yourself a favor and check out the website, get blown away, and then go vote for them! Yo Gabba Gabba! is in the "Television" and "Celebrity/Fan" categories.
also:
Howwy Ghowst Powa! Courtesy of Boing Boing.