Steven Stwalley's Demo Reel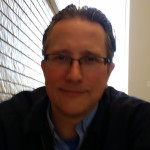 I've been a professional digital artist in the advertising industry for over 20 years. I've primarily made my living doing animation and motion graphics, but I also have done a lot of illustration, cartooning, photo editing and video editing work. It is conceivable I may have built more banner advertisements than any other person alive. Many of the ad campaigns I have worked on have been seen by millions of people.
Clients I have done work for included Target, Best Buy, Post, Phillips Distilling, Country Inns & Suites, Fifth Third Bank, Nike Bauer, Saucony, Discover Boating, Kraftmaid, Minnesota Lottery, Minnesota Wild, General Mills, Optum Health, Whole Foods, Kuhlman, The University of Minnesota, NSF, United Healthcare, Belize, and many, many more.
I'm a founding member of The International Cartoonist Conspiracy. My comics have been featured in numerous anthologies and gallery shows, as well as in the Hot Ink: Comic Art show at the Minnesota Museum of American Art. I am also a featured cartoonist in the book Superheroes, Strip Artists, and Talking Animals: Minnesota's Contemporary Cartoonists by Britt Aamodt, published by the Minnesota Historical Society. I regularly post webcomics, I have created numerous comic books, and I've often collaborated with other artists to create comics anthologies and jam comics.
I'm also a game developer. SQUIRMISH: The Card Game of Brawling Beasties is a game I designed and illustrated that was published by Gamewright in 2018. I am currently working on an expansion to SQUIRMISH, as well as a videogame adaptation of it (in collaboration with Faust Logic).
If you have an opportunity you think my skills might be a good fit for, I'd love to hear about it. You can email me at sstwalley(at)gmail.com.
~Steven Stwalley