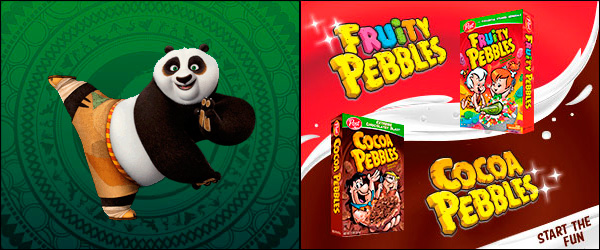 I recently built some fun HTML5 banners for Kung Fu Panda and Fruity Pebbles breakfast cereals in collaboration with creative director Brian Hurley and designer Erin Julin. Grab a bowl and a carton of milk and view some of them at the links below.
300×250 Kung Fu Panda Cereal Banner
300×600 Kung Fu Panda Cereal Banner
300×250 Fruity Pebbles Cereal Banner
970×90 Fruity Pebbles Cereal Banner
Along with these projects, I also built a fun little Fruity Pebbles New Years video in collaboration with Brian Hurley and Chris Henderson for the client's social networking purposes on the holiday, which you can view below.