TODAY'S FEATURED ITEMS:
Too many great items to feature them all this time around… here are some of the highlights…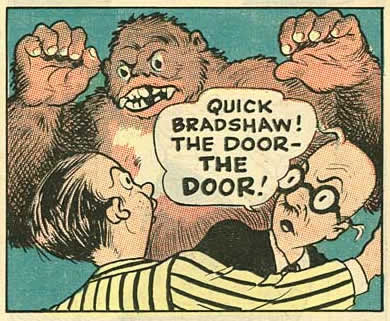 The ASIFA Hollywood Animation Archive gives us some wonderful examples of (the only cartoonist listed in the dictionary) Rube Goldberg's Side Show sunday strips, a great hodge-podge of interesting and funny features that was the home for his famous Inventions. Click the above image to go there.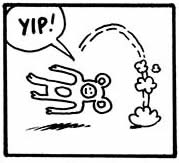 My friend Kevin Cannon brings us the first seven pages of his wonderful new Sloth Force Seven minicomic which I got at FallCon this weekend. Click the above image to view it.
Another marvelous and particularly funny Jim Woodring image. Click the image above to go look at it.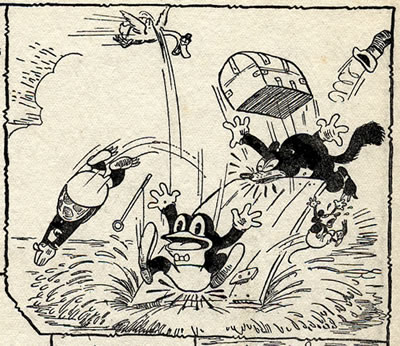 Comicrazys gives us more of the extremely obscure Flip the Frog Annual series. Click the image… you know the routine by now, don't you?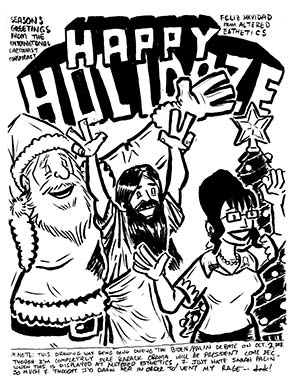 Here is the Minneapolis Cartoonist Conspiracy Jam from October 2008 that I participated in as usual. Note that anyone can participate… just show up the first Thursday of the month at Diamond's Coffee Shoppe in Minneapolis with pen in hand. Click the image to download the fairly large pdf (thanks to Kevin Cannon for scanning and posting these!)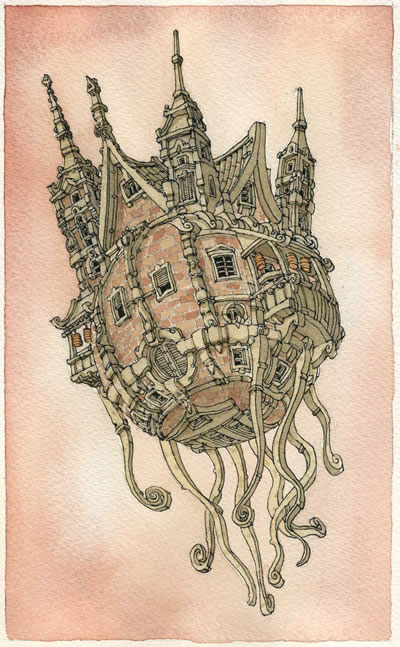 Mattias has been on a roll producing amazing illustrations of fantastic buildings… he just completed a series of five particularly fanciful "vehicle" buildings.. Click… image…

More rare Harvey Kurtzman from Those Fabuleous Fifties! Click the above image to go there.