OLD MADE MEN is a game I made that is a gangster-themed variation on Old Maid, but rather than trying to not get stuck with the Old Maid, you try to not get stuck with The Godfather.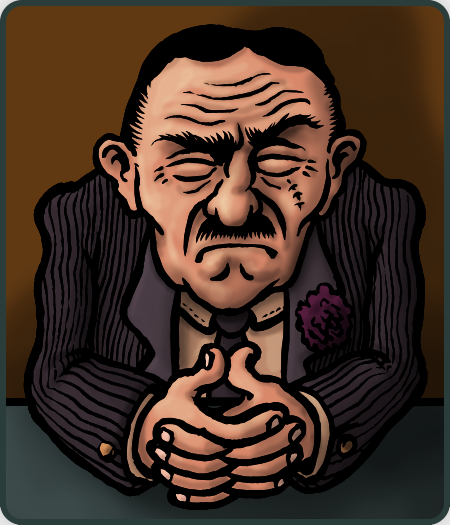 "OLD MAID? DO I LOOK LIKE AN OLD BROAD TO YOU?"
Also, when you place a matching pair (or "whack" them), there is an effect on the game that is listed on the cards.
I'm pretty happy with the design and packaging of the game… I managed to summarize the rules on one card, and it comes in a cool-looking pocket-sized metal tin.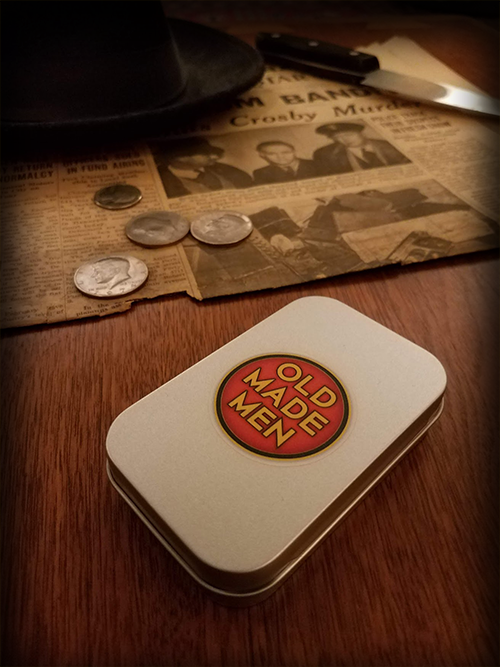 I had fun doing the copy-writing for this… you can read more about the game here.
Youse a hitman for the Goombano family, what's in the middle of a gang war, see? There's a lot of contracts out for mugs in need of cement shoes. Gonna take your best poker face, plus luck and smarts to make sure you don't get left with The Godfather. You get left with him, pal, then you gonna be the one what gets whacked.

54 CARDS | 2-4 PLAYERS | 12+ | 20 MINUTES
I've currently self-published the game and I have not really done anything to promote it at this point. I hope to find a publisher for it eventually (I have not started shopping it around yet). If it sounds fun to you, you can buy a copy here.