TODAY'S FEATURED ITEMS:
Cartoonist Mattias, who I have mentioned a couple times recently, just opened an Etsy shop selling his originals. A lot of gorgeous stuff to look at there… and it is cheap! Only forty bucks for the "dog" below… from the high quality of his stuff, I would guess few of us will be able to afford any of his originals in five years.

Stanley Stories gives us a typically hilarious John Stanley Tubby story, illustrated by Lloyd White. Click the image to go there.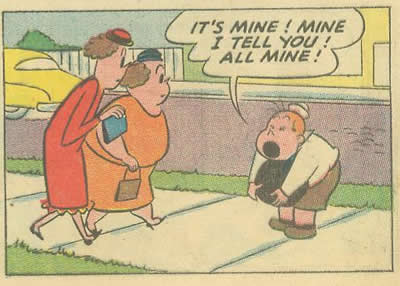 And Again With the Comics brings us another fatty, (co-creator of Captain Marvel) C.C. Beck's Fatman the Human Flying Saucer.